Artist Booking Request
About
Lakuti is one of the fundamental people in house music, she keeps pushing the genre's boundaries both musically and politically, on and offside the dance floor. An experienced music curator and producer, Uzuri artist agency and label head, a sought-after educator on dance music's history and a critical voice of the scene, Lakuti takes on many roles. A DJ and musician first and foremost, the Panorama Bar resident draws from a deep understanding of house music.
Born and raised in Soweto, South Africa, real name Lerato Khathi, Lakuti's passion for music came early on in life, inspired by her mother's in-depth record collection, housing some of the best in soul, funk, disco, pop and some home-brewed South African pop, bubblegum, jazz and beyond. Her grandfather, a jazz aficionado also nurtured and fired up some of her musical interests by schooling her in the art of jazz. Whilst other kids would be out in the street playing, Lakuti would obsessively be recording tapes and writing lyrics to her favourite songs.
Her own musical taste soon expanded and chartered territories beyond her family's influence. The biggest impact was to discover Johannesburg's best nightclubs at the time, from a goth / ebm / wave weekday venue to a LGBTIQ+ club playing a cross-section of proto house records to Factory Records-affiliated bands, to warehouse parties and beyond. The phenomenal records coming out of New York City, Chicago and later Detroit completely captured her imagination and would prove to be transformative. After completing stints in law school and film school, she traveled to Toronto further immersing herself into electronic music.
Making London her home from 1997 to 2012 was a catalyst for fully pursuing work as an independent entrepreneur within music culture. She founded the Süd Electronic label alongside fellow South African Alan Abrahams aka Portable, then throwing the cult Süd Electronic parties for 11 years, booking an international list of legendary DJs and live acts as well as new artists, many of them playing for the first time in the country. In 2007 she established her own independently run label Uzuri Recordings, a year later extending it to an artist bookings and management agency. In an industry that saw very limited opportunities for Black artists, Lakuti went to working with and highlighting them.
In the course of three decades Lakuti has established herself internationally as a respected and beloved DJ, playing both rising and renowned clubs, festivals and arts events on all continents, as well as hosting countless nights at Berghain / Panorama Bar where she and Tama Sumo launched the events series Bring Down the Walls and Your Love, celebrating guests from the Black and LGBTIQ+ communities both in and outside of the DJ booth.
As a musician, Lakuti's vocals featured on records by Matias Aguayo, Violet x Elles, and Portable; as a producer she's co-remixed a track by Swedish alt pop stars The Knife and released a track with Tama Sumo for Berghain's in-house label Ostgut Ton anniversary compilation. Since 2020 she's gone to host her Bring Down the Walls radio show on Universal Rhythms, giving space to new and established voices from house music and further strengthening her bond especially with Detroit's music communities.
Lakuti's longstanding career can best be described with versatility and continuity, a never-ending curiosity and profound wisdom, and a deep love for house music and the people that shape and strengthen its foundations.
Bring Down The Walls With Lakuti On Universal Rhythms Radio 25th April 2021
Press Kit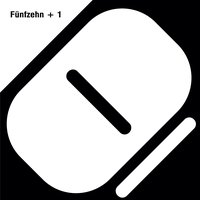 OSTGUTCD50/LP36
Ostgut Ton | Fünfzehn + 1