Artist Booking Request
About
Since landing in Berlin in 2010, Paramida has made her impact on the local club scene with a distinctive and sensual approach to music. Her sets are hopeful but unusual, melodious but unlikely, full of pleasure and surprise. Blending proto-house to trance, percussive gold with high-energy techno, Italian dream house and irresistible new beat, Paramida is truly committed to digging for treasure across genres and eras. The Panorama Bar resident is a confident, talented and provocative artist in a city whose musical rules are begging to be broken.
While working at OYE Records, she began her life as a DJ moving between a tireless party scene by night and days immersed in music. In 2014 she started her label Love On The Rocks and has put her heart and soul into it ever since. Its catalogue is defined by offbeat club anthems and unexpected 12"s adapted from the dustiest corners of outsider dance culture, bringing together elements from disco, trance, acid, deep and progressive house, breaks and ambient music from across the globe. Many of the unlikely and treasured connections that form the backbone of Love On The Rocks have been established as Paramida has travelled the world, performing at clubs and festivals across Europe as well as Asia, Australia, Central and South America.
Her singular thirst for often obscure, always incredible music has led her to bookings at the world's most renowned nightclubs, and soon to a residency at Berghain's Panorama Bar. In 2020 Paramida focused on producing own music, releasing her debut EP Dream Ritual on LOTR including remixes by Eris Drew & Octo Octa and Youandewan. This was followed by a collaborative track with Massimiliano Pagliara for Ostgut Ton's anniversary compilation and various remixes, and most recently her new EP Moonrise VII.
Devoted to the euphoric potential of nightlife, Paramida is one of dance music's true characters; a passionate proponent of music, a devoted resident and quite simply, a DJ that brings the party every time she performs.
Press Kit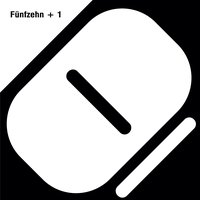 OSTGUTCD50/LP36
Ostgut Ton | Fünfzehn + 1