Artist Booking Request
About
Roi Perez is a DJ and music enthusiast. Hailing from Tel Aviv he started playing records in the city's queer club scene in 2011. Upon his move to Berlin two years on he continued his personal journey of establishing a coherent, creative and cheerful musical language, constantly refining his skills, style and knowledge until present day. Roi soon started playing Berlin's busiest dancefloors, including Berghain's Panorama Bar, where he holds a residency. Since then he's gone to playing worldwide – in sweaty club booths, open air and festival stages.
His long, eclectic sets offer a dynamic musical journey through genres and styles, where house and techno music are weaved together with disco and breaks, creating a hypnotizing, powerful yet playful musical experience.
In Berlin he's worked as a local music selector for London's prestigious Phonica Records shop, where his love for vinyl, devotion and fascination with electronic music met his daily routine. Long time without any production endeavours he's used the closure of club land for his debut as a producer: his collaboration with Avalon Emerson, the stellar peak time belter "Champu Princess", was released on Ostgut Ton's 2021 expansive anniversary compilation. But ultimately, Roi stays true to strictly playing records. House music always at the heart, his interaction and creative exchange with local vinyl collectors as well as fellow DJs remains key – both for his private life and his profession as a selector.
Press Kit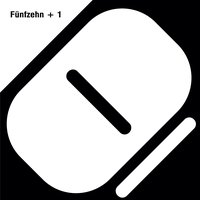 OSTGUTCD50/LP36
Ostgut Ton | Fünfzehn + 1